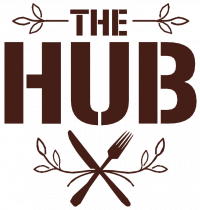 School catering by Taylor Shaw
At Taylor Shaw we honestly do see great food at the heart of every school break-time. We have more than 20 years' experience in delivering delicious, nutritious and varied meals in schools.
Your school's friendly catering team are here to deliver a fresh food experience – Our service is innovative with a high street twist! The dining room provides a wide selection of freshly prepared delicious meals and an abundance of healthy grab and go items, and home bakes, coupled with the best service experience in the industry.
If your child requires a medical diet due to a food allergy, food intolerance or a medical condition that requires an adapted menu (e.g. carbohydrate count for Type 1 Diabetes), please click below to request a medical diet. For further support, please refer to the Parent Guide.
Students have an account, which 'stores' their money and enables them to make purchases in the canteen. Accounts can be topped up using cash at the two revaluation machines which will read their thumbprint to access their account. One of the machines is near to the canteen and the other is in the reception foyer. Students then use the thumb or finger that has been scanned to pay for food in the canteen. When a thumb is placed on a reader at the till, the student's details appear on the screen – this means that it is impossible for someone else to use their account as it is personal to them.
Students entitled to free school meals automatically get their account credited – their account is exactly the same as everyone else's so no one can tell who is having a free meal entitlement.
Parents can easily get information about whether their child is eating a meal at school. We can send you details of exactly what your child is eating at lunchtime if you are worried about their eating habits or their diet.

As a responsible caterer we believe that we have a key role to play in the development of agricultural methods that are respectful to the environment and animal welfare. We do this in a number of ways:
Find out more about Taylor Shaw's* commitment to sustainability:
*Taylor Shaw is a member of the Elior group of companies

Biodiversity & Responsible Land Use
We recognise that we have a responsibility to reduce our environmental impact, both directly and indirectly and we are fully committed to reducing and minimising the risk of creating pollution. We also recognise that it is important to work with environmentally conscious suppliers that are working towards climate-friendly practices and are actively reducing their impact on biodiversity and using land responsibly. We are thrilled to be able to share a number of projects that our suppliers are working on to help inspire and engage our business on how best to tackle responsible land use and biodiversity.
Continue reading to learn more about some of the initiatives our suppliers are working on, along with their goals and some of their achievements to date. This remains an important topic for us, and we know that it's equally as important for our clients and customers.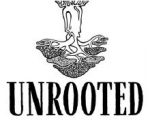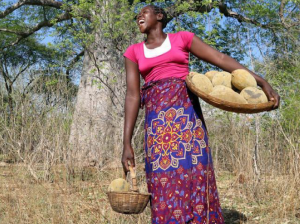 Unrooted is a sustainable drinks company that produces a range of functional shots, each inspired by Africa's legendary baobab fruit. Baobab is packed with fibre and micronutrients, giving our shots the power to naturally boost your energy levels or give your gut its daily pick-me-up.
In addition to being a nutrient packed superfruit, baobab is  also recognised as a force for  good across Africa. Baobab trees grow naturally in more than 30 countries across Africa, and Unrooted's baobab supply chain today has roots in both South Africa and  Zimbabwe. Additionally, sales of Unrooted support the following projects:
A baobab tree re-wilding program in South Africa, which plants young baobab trees in areas where the trees may be at risk from climate change.
Unrooted sponsors the school fees for more than 40 children in Zimbabwe whose parents harvest the fruit used in Unrooted's products. Public school is not free in Zimbabwe, and Unrooted partners with its suppliers to support the families most in need in areas where other income opportunities are scarce.
Walkers are truly leading the sustainability agenda here in the UK – 100% of their UK potato crop is sustainably sourced. Not only that, but nearly 2/3 of their farmers already apply regenerative  agricultural practices and as you would expect we have  plans to move that to 100%.
Regenerative Agriculture is a conservation and rehabilitation approach to food and farming systems, which aims to reverse climate change through practices that restore degraded soils.
Soil degradation causes food scarcity by reducing the nutritional value, biodiversity and suitable areas for planting  crops. Regenerative agriculture techniques aim to mitigate negative consequences of farming activities, including erosion, depletion, pest invasions, desertification, salinisation, and chemical contamination, among others.
Walkers has another bold ambition, and that is that through further promoting regenerative agriculture practices, they can achieve Net Zero Potatoes.
One major step on that journey is using the unused potato peel from their crisps and reusing it by adding it into organic fertiliser. This step will not only contribute to regenerative agriculture by adding nutrients from potato peelings to the soil but also reduces waste associated with the production of their crisps.
Walkers are moving to the trial stage this year, before implementing this practice throughout the business, which will cut their carbon emissions by 70% vs using a conventional fertiliser, and it will be a significant step towards achieving that ambition for net zero potatoes.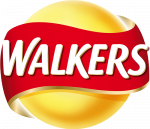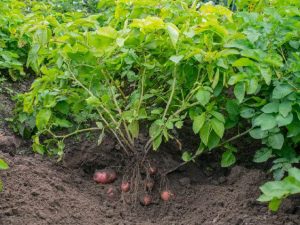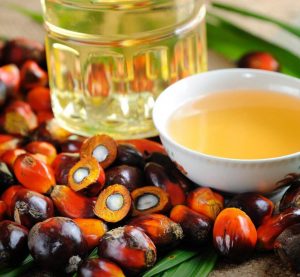 The Vegetarian Butcher products are made with Roundtable of Sustainable Palm Oil (RSPO) Certified Sustainable Palm Oil. RSPO Certified Sustainable Palm Oil must meet a set of environmental and social criteria, which help to minimise the negative impact of palm oil cultivation on the environment and communities in palm oil-producing regions.
In some regions, oil palm cultivation has caused – and  continues to cause – deforestation. This means that land, which was once predominantly covered by primary forest (forest that has never been touched by man) or which housed protected species and biodiversity, was cleared in order to be converted into palm oil plantations.
Switching to plant-based meat from animal meat uses less  land and water and produces less greenhouse gas emissions.
Plant-based meat emits 20 90% less greenhouse gas and 72-99% less water than conventional meat. The primary ingredients for plant based meats have very low greenhouse gas emissions, and additional processing accounts for only 13%–26% of plant based meat's climate impact.
The cropland no longer necessary for animal feed could be used to mitigate climate change through reforestation, soil conservation, or renewable energy production.
Nestlé's sustainability promise is to advance regenerative food systems and enhance quality of life through taste, pleasure and nutrition.
Since 2003, Nestlé has been in partnership with First Milk, a British farmer-owned dairy cooperative. This relationship has been focused on building a long-term sustainable supply chain that supports farmers and the environment.
The Nestlé First Milk Partnership is made up of 80 dairy farmers in Cumbria and Ayrshire who produce the milk for UK-manufactured confectionery including KITKAT, AERO, QUALITY STREET and for frothy coffee mixes under the Nescafé brand.
Key achievements over the past 3 years:
31 km of new hedges or gaps filled and 2.8 km stone walls repaired, benefitting biodiversity and habitats, mitigating wind erosion and protecting wildlife corridors.
42 hectares of Ancient Semi-Natural Woodland and 9 hectares of trees planted benefitting biodiversity and conservation.
43 km of fences were installed to protect watercourses, preventing 'runoff' of nitrogen, phosphates, pesticides and fertilizer into watercourses.

In 2021 a new goal was announced (over and above the continuation of existing activities): to reduce the carbon footprint of the milk produced by 50% by 2025.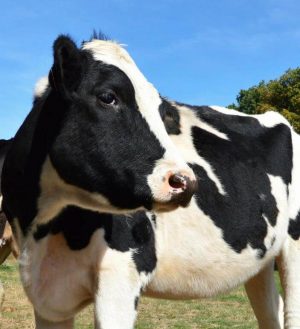 The relationship with our suppliers is really important to us, as these partnerships play a huge role in delivering our targets and vision for a sustainable future.
We want to take a collaborative approach to drive sustainability and will continue to work with our suppliers on a number of topics. 
The information on this page was taken from the Taylor Shaw Sustainability Bulletin, Summer 2022. The full bulletin can be accessed here: