At The Gainsborough Academy we believe that all children and young people are entitled to an education that enables them to make progress in order to:
Achieve their best

Become confident individuals living fulfilling lives

Make a successful transition into adulthood, whether into employment, further or higher education or training.
The SEND team at The Gainsborough Academy are committed to identifying and addressing the needs of pupils with Special Educational Needs/ Disabilities. Throughout their learning journey, we will ensure that every child with Special Educational Need(s) and/ or disability receives the most appropriate package of support to meet their needs.
Without a doubt, quality first teaching and learning is vital and all students must have access to this. The Gainsborough Academy provides a broad and balanced curriculum that facilitates this and supports our aim to ensure all children engage, wherever possible, in activities alongside each other regardless of any special educational need or disability.
We recognise the need to work in partnership with parents, students and external agencies to ensure that students are supported to overcome any barriers to learning they may experience. Through continued professional development, staff acquire the skills they need in order to deliver effective teaching and learning that meets the need of all students, including those with SEN/D.
Our staff have high expectations of all students, providing appropriate learning and teaching experiences within a positive pastoral framework. We aim to support students by nurturing an ethos of high aspirations, confidence and fostering in them the desire to achieve.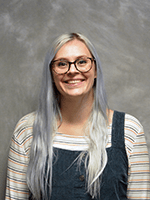 jgibbons@gainsboroughacademy.com